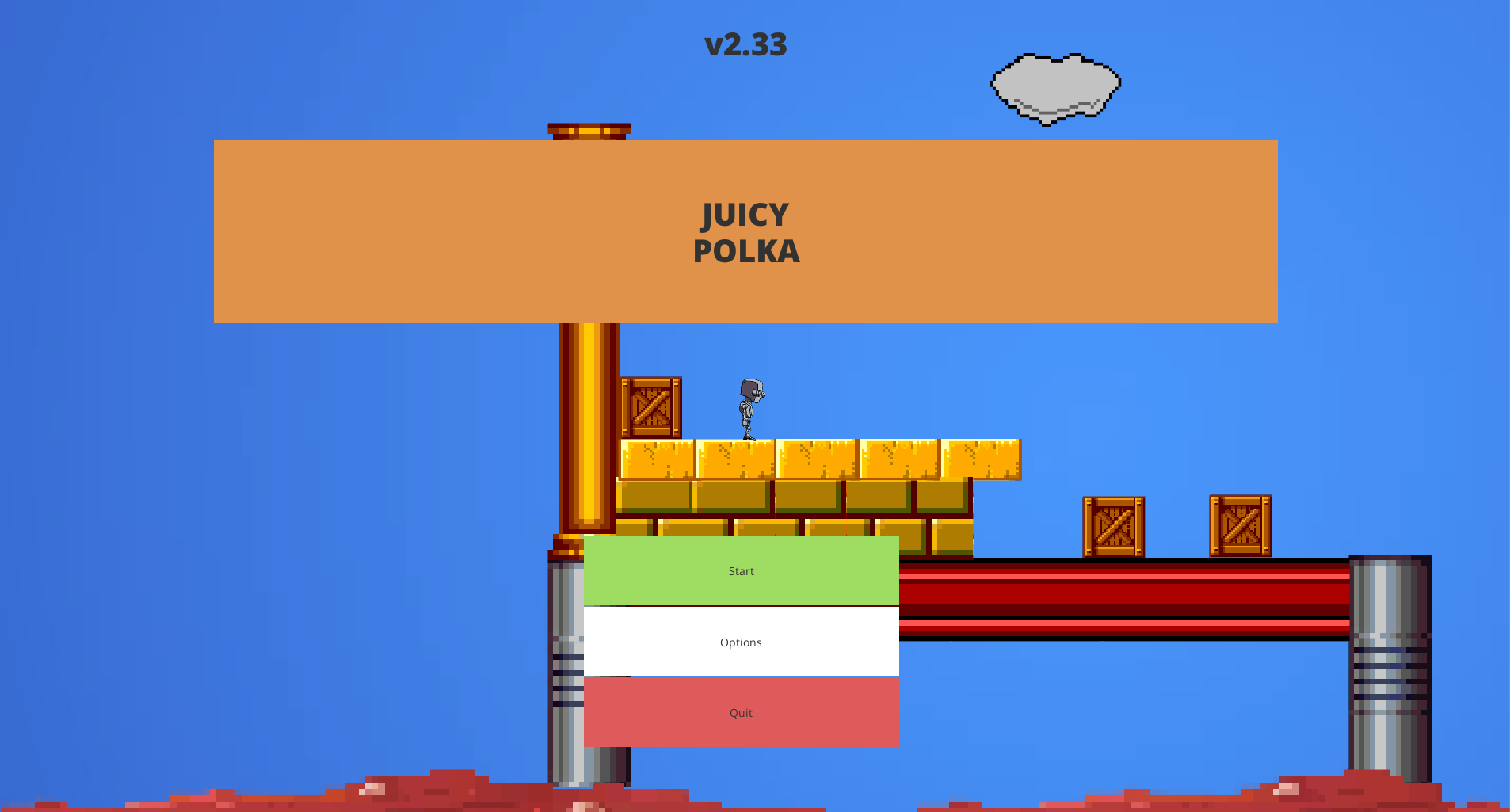 JUICY POLKA - Unfinished
v2.33 - First public release
---
Hey people!
I've been working on this small platformer for over 2 months now. And i know, it sucks. But i'd really appreciate it if you'd try it out and give me some feedback!
All the changes after this update are unknown to you guys, but here they are:
-Added pause button
-Added option to turn down background music
-New startmenu
Ofcourse the game is far from its release, here are the things i'm working towards to:
-Level selector
-Custom level designer
-New character (The one i'm using now is Unity's default)
-Multiple scenes
-A sidestory
Thanks for your interests!
Files
JUICY POLKA v2.33.7.zip
13 MB
Nov 05, 2017
Get JUICY POLKA - Unfinished